We help you to understand and speak "Real World" English.
Leave your "book" English behind!
This "7 Day Challenge" and the full "Planet SpeakinGym" course are for you if:
You have been studying for years and feel stuck at the same level
You can read but you cannot follow conversations with fast and native English speakers
You worry about being blocked in your career because your bosses and colleagues see that you are uncomfortable and sometimes "lost" on conference calls or in meetings
You like challenges
You like objectives
You aim for mastery
The "7 Day Challenge" and the full Planet SpeakinGym course are NOT for you if:
Your current level is below A2 on the CEFR scale
You want instant results for no effort
You cannot find 2 or 3 slots of between 20 and 30 minutes per week
You don't believe that "practice makes perfect"
You think that continuing to do something that doesn't work will suddenly give you the results you want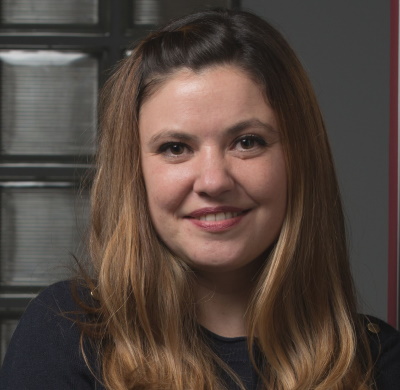 Hi,
People learn to speak by listening first and practising.
Have you been studying English for years? Learning the grammar and building up vocabulary?
BUT, do you still find conversation with fast and native English speakers difficult?
Well, come and practise with Native Speakers! Leave the books and the studying behind. It's time to train!
What our students say
Maria C.
The tracks I liked most in Planet SpeakinGym are 1, 2, 3 and the ones I learned most from are 4, 5, 6 because I had to work harder to understand them.
The quizzes are great, it's a good summary of vocabulary and expressions that you learnt before. 
Carme G.
I'm really happy and surprised by my improvement. I feel more confortable when i listen to the tracks. About tracks, I think that they are more clear to me. More easy now. It seems that my mind understands better than before. I'll be constant everyday. Thank you Albert. I want more!! :)
Federico M.
I liked the methodology and I believe it's very useful to improve your listening because at the end, in day 7, you really realize that, at that moment, you can understand almost all the tracks.
Congratulations and thank you for the opportunity to participate!
Teresa S.
Very comfortable this time. Much better understanding!!! The best for me are the 5th and the 6th tracks. I like very much your method. I think I'm improving my understanding and my vocabulary.
Useful exercises with new expressions. Very needed in real life. Thank you. Bravo!!
Alberto C.
Muchas gracias , entretenido y una buena forma de practicar "listening".
Alba B.
I had to listen several times to understand all the words, but each time I listened, I understood one more word. I slowed down the audio in order to do it right. I think that my pronunciation after repeating the audios out loud is improving. Thank you.
Pedro F.
It has been an enriching experience and it's always good to have contact with new methodologies. Without a doubt, the best way to learn any language is to listen and practice a lot. So, this has to be a winning formula.
Is your level too low or too high?
Speak with a teacher to find out
If you are not sure if your level of English is too low or too good for this course, book a 15 minute call to get the answer!
Choose a day and time in the calendar below.